Arts Council Toowoomba Inc.

Invites ACT members and the Toowoomba community
to join is to celebrate our first decade.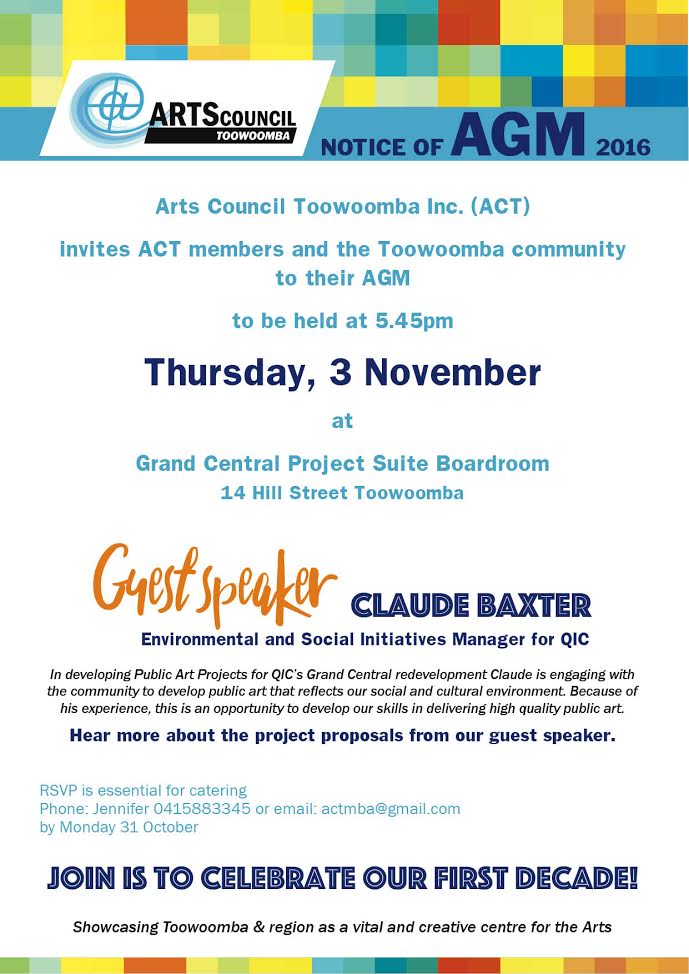 To our AGM
To be held 5 .45pm Thursday 3 November at Grand Central Boardroom  14 Hill Street Toowoomba
Guest speaker: Claude Baxter Environmental and Social Initiatives Manager for QIC
 In developing Public Art Projects for QIC's Grand Central redevelopment Claude is engaging with the community to develop public art that reflects our social and cultural environment. Because of his experience, this is an opportunity to develop our skills in delivering high quality public art.
Hear more about the project proposals from our guest speaker.
 RSVP is essential for catering
Phone Jennifer 0415883345 or
Email actmba@gmail.com
by Monday 31 October